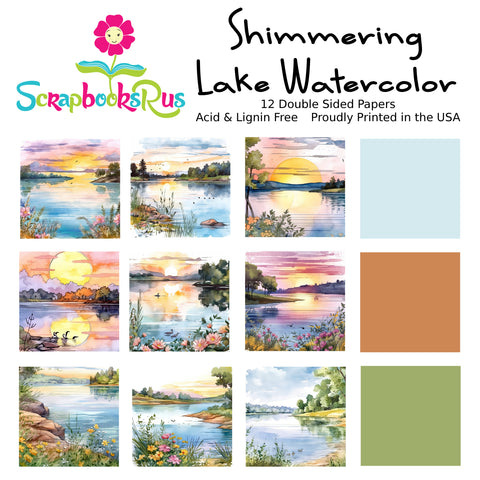 Scrapbooksrus SHIMMERING LAKE WATERCOLOR KIT 12pc 12"x12" Scrapbook Paper
Scrapbooksrus SHIMMERING LAKE WATERCOLOR KIT 12pc 12"x12" Scrapbook Paper
Scrapbook your trips to lake using these beautifully coordinated scrapbook papers.
Colors Purple, Greens, Browns and Yellows.
Size: 12"X12"
Scrapbook Paper
12 Sheets
Double-Sided Cardstock
Get those Family Lake Pictures Scrapped.
This custom paper kit are Created for #ScrapbooksRus Scrapbook Store in LasVegas. Your screen color may vary. Names belong to their perspective owners.