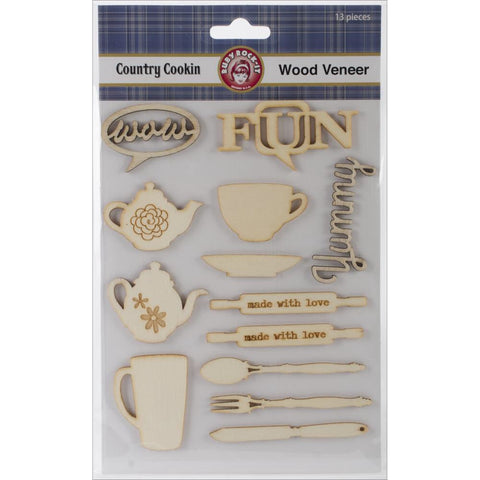 Ruby Rock-It COUNTRY COOKIN Wood Veneer Shapes 13pc
Ruby Rock It-Country Cookin' Wood Veneer Shapes.
Leave raw, paint, ink or glimmer to create special wood veneer embellishments!
The perfect addition to all your crafting projects!
This package contains thirteen adhesive wood veneer shapes on one 6x4-1/2 inch backing sheet. Imported.