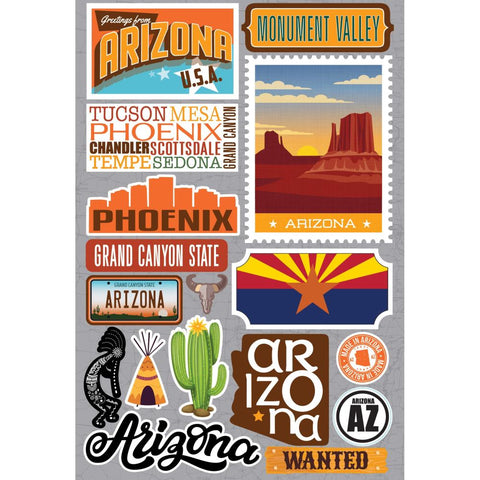 Reminisce Jet Setters ARIZONA DieCut Stickers 17 pc
Reminisce Jet Setters ARIZONA DieCut Stickers 17 pc
Whether you are scrapping your vacation or just celebrating your home state, these layered dimensional stickers will add the perfect amount of pizzazz! 
Each package contains one 7.5x4.5 inch sheet with an assortment of die-cut stickers featuring some of the most-well known and best-loved elements of the state.
Number of stickers per package varies by state. Imported.