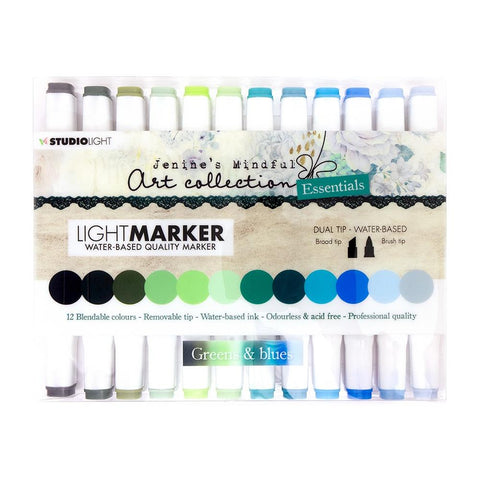 Jenine's Mindful Light Markers GREENS BLUES Water-Based Art Dual Tip 12pc
Jenine's Mindful Light Markers GREENS BLUES Water-Based Art Dual Tip 12pc
This package contains one set of Studio Light Essentials Jenine's Mindful Art Collection Dual Tip Markers
- Nr. 01, Greens, Blues 12 markers (12 assorted colors).
Professional quality, dual tip water-based markers with broad tip on one end and brush tip on the other end.
They are odorless and acid free.