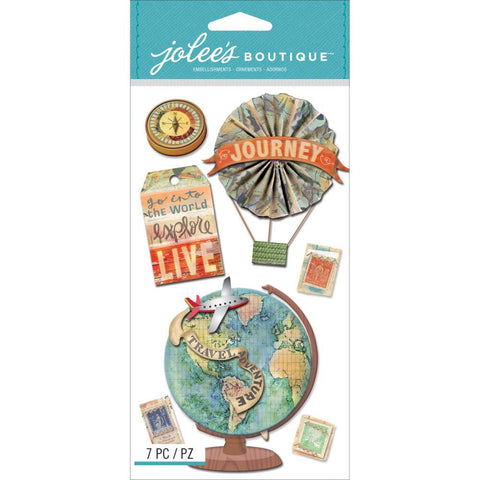 Ek Success Jolee's Boutique MAP MEDALLIONS Stickers 7pc
EK SUCCESS Jolee's Boutique  Dimensional Stickers.
Mixed media dimensional stickers in a variety of themes and designs perfect for any and every occasion.
This package contains Map Medallions: seven dimensional stickers on one 6-3/4x3-3/4 inch backing sheet.
Not edible, for crafting purposes only.