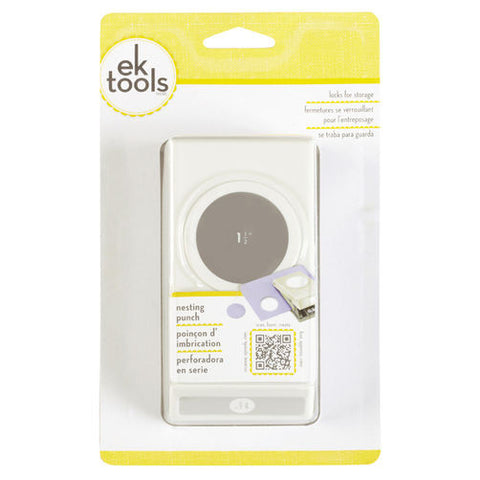 Ek Success Paper Shapers CIRCLE Punch 1 1/2"
EK SUCCESS Nesting Paper Punch.

The Nesting Paper Punches are uniquely compact and easy to use for any paper project.

They lock closed for stackable storage and create a precise basic shape for your project.

This package includes Circle: a 2-1/2x4-1/2 inch punch. Die cut measures 1-1/4 inches. Imported.